RE:QUEST
A space for resources to help RE teachers and their students explore the Christian faith
"A huge resource to treasure."
Lat Blaylock, Editor, RE Today
We are delighted to share with you our library of resources. You can use the filter feature below to find topics most relevant to your curriculum.
The Importance of Justice for Victims
Justice: Due allocation of reward and punishment: the fair treatment of someone, whether they have done something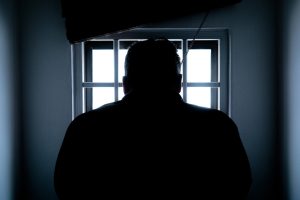 good or something bad.
When someone becomes a victim of a crime, there can be serious consequences for them. Depending on the nature of the offense, they could be left struggling with mental health problems, suffering from grief, or left feeling unsafe.
UK courts recognise and validate the impact of a criminal offense on victims, so much so that during court hearings victims are invited to give a Victim Personal Statement. This gives them the chance to explain what impact the crime has had on them and their family. The criminal justice agencies involved in the case will give it consideration, and it can play a key part in sentencing.
WHY IS JUSTICE IMPORTANT FOR VICTIMS?
Justice is important for victims for a number of reasons, including:
When they see someone receiving punishment, it can give them a sense of fairness. It may make the victim feel better knowing that the criminal has received justice - that they've paid for what they've done.
When a criminal is punished it can help them feel safe, particularly if they've been sent to prison.
The deterrence that punishment offers may bring hope to the victim that the criminal won't repeat the offense, also giving them a greater sense of security.
If the criminal undergoes a rehabilitation programme, it can also lead the victim to feel safe as the criminal is less likely to recommit the offense.
All of these things can help a victim begin to put the experience of the offense behind them, allowing them to move forward with their life.
To read about the nature of justice, click here.
To find out more about the aims of punishment, click here.