RE:QUEST
A space for resources to help RE teachers and their students explore the Christian faith
"A huge resource to treasure."
Lat Blaylock, Editor, RE Today
We are delighted to share with you our library of resources. You can use the filter feature below to find topics most relevant to your curriculum.
Features of a Christian Upbringing
Christians feel it is right for them to teach their children about Christianity, with the family unit being the best place to do this. The Bible teaches parents to bring them up in the Christian faith, therefore they feel it is important to educate them about Christianity.
Key Features
Baptism: When a child is welcomed into the church family, they are baptised. The child is supported by family and friends, who promise to support the child's upbringing in the Christian faith.
Confirmation: When a child is old enough to decide for themselves, some decide to be confirmed. This is a ceremony that takes place, where they confirm and renew the vows that were made for them when they were baptised as a baby.
Church: Parents will take their children to church, where they enjoy family worship together. Whilst there they learn about special practices, such as the Eucharist. They will also attend Sunday School, where they learn all about God and the teachings of Jesus.
Community: Young Christians strengthen their faith by meeting socially with peers who share their Christian beliefs. They might join them for Bible study or youth groups, where they gain a sense of belonging.
Role Models: Parents show their children how to pray and teach them stories about God. They also present an example to them, teaching them about Christian beliefs and values, such as love, justice, and forgiveness.
School: Some Christian parents send their children to a church school, which further educates them about the Christian faith.
Why do these features lead to belief in God?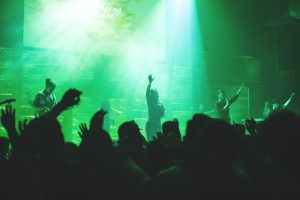 All of these features can strengthen or lead to a belief in God. Children see their family and friends praying and worshipping and it becomes an accepted part of their lives. When everyone around them shares their faith, follows the same practices, and has the same values, it serves to convince them that God exists.
Many children who have had a Christian upbringing choose to follow the Christian faith in their adult life.