RE:QUEST
A space for resources to help RE teachers and their students explore the Christian faith
"A huge resource to treasure."
Lat Blaylock, Editor, RE Today
We are delighted to share with you our library of resources. You can use the filter feature below to find topics most relevant to your curriculum.
Attitudes to Women in Church
Denominational differences
Today, Christianity has differing attitudes to the roles of men and women within the Church.
The Roman Catholic Church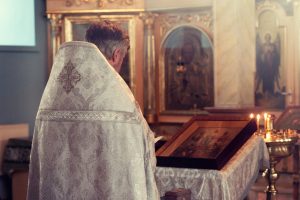 Christians who hold traditional views believe that men and women are created equal in the sight of God. They believe that whilst being equally important; they are also created to be different with different roles in society and the Christian church.
For them, what matters is the authority of the Bible (i.e. 'We must obey God rather than conform to modern trends') and, for Catholics, there is also the authority of the teachings of the Catholic Church.
Under traditional roles, women were expected to:
Bring up children.
Run a Christian home.
Submit to their husbands - though husbands were also instructed to love their wives (Ephesians 5:22 - 24,33).
Take no part in Church leadership.
The Roman Catholic Church does not allow women priests. This is based on the belief that all priests are successors of Jesus' apostles and as he only appointed men, this role is not open to women.
''The Lord Jesus chose men to form the college of the twelve apostles, and the apostles did the same when they chose collaborators to succeed them in their ministry ... For this reason the ordination of women is not possible.' (Catechism of Catholic Church)
Protestant and Evangelical Churches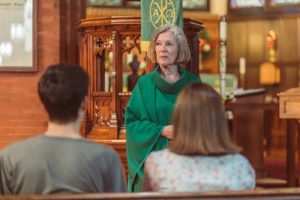 The majority of Protestant Churches accept the equality of both sexes in terms of gender roles in the church; many have had female leaders for some time (for example, Baptists, Methodists, and Anglicans).
This acceptance is based on the Bible, which states that male and female were both created in God's image (Genesis 1:27), and St Paul's statement that there is 'neither male nor female' (Galatians 3:28). They also point to how Jesus treated women, with dignity and respect.
The 'Parliament' of the Church of England (called the General Synod) decided to allow women priests in November 1992. This was a momentous decision. The first female priests were ordained into the Church of England in 1994. In 2015 the first female to become a bishop. Times really have changed!
To find out more about how women's roles have changed over the years in the Church, click here.