RE:QUEST
A space for resources to help RE teachers and their students explore the Christian faith
"A huge resource to treasure."
Lat Blaylock, Editor, RE Today
We are delighted to share with you our library of resources. You can use the filter feature below to find topics most relevant to your curriculum.
The Church and Social Justice
UK Church denominations teach that social justice is of vital importance and that all Christians have a responsibility to help improve the lives of others. The following represents some key statements that they have made: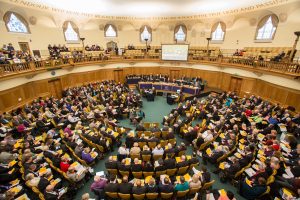 The Church of England
'The Synod [believes] that, as a matter of common humanity and of our mutual interest in survival, 
the world requires a new and more equitable system of economic relationships between nations.'
(General Synod of the Church of England, 1981)
Roman Catholic Church
'Rich nations have a grave moral responsibility towards those less fortunate.'  (Catholic Church, 2439)

'True happiness is not found in riches or well-being, in human fame or power, or in any human
achievement… God blesses those who come to the aid of the poor and rebukes those who turn away
from them. Rich nations have a grave moral responsibility towards those which are unable to ensure the
means of their development by themselves.'  (Roman Catholic Catechism)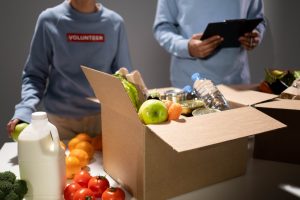 Because of their commitment to promoting social justice, many churches and individuals will get involved in charity work, often giving up time, money, and resources to help people. Some other things they do include:
Promoting ideas about social justice on local and national levels.
Educate others about problems across the world, and offer ideas of ways in which to help.
Help people in their local community, for example, by providing food banks.
Raising money for local and national charities, such as Tearfund, CAFOD, and Christian Aid.
To find out about Christian teachings on social justice please click here.