RE:QUEST
A space for resources to help RE teachers and their students explore the Christian faith
"A huge resource to treasure."
Lat Blaylock, Editor, RE Today
We are delighted to share with you our library of resources. You can use the filter feature below to find topics most relevant to your curriculum.
The Welsh Revival
Important figures in Welsh Christianity
In 1904 Wales experienced a Christian revival, which saw around 100,000 people converting to Christianity. This had a massive and lasting impact upon the Welsh Church, and, indeed, the Church across the world. Up and down the country, Churches were filled with new Christians, many claiming that they had experienced miracles of healing. The following people represent just two influential figures from this revival,
Joseph Jenkins (1859-1929)
Joseph was a Methodist preacher who had prayed for the people of Wales a lot. Jenkins had experienced being baptism of the Holy Spirit, which is something that Jesus experienced during his water baptism.and is promised to all believers. Joseph was desperate for others to experience this baptism, believing that they were missing out!
He organised regular prayer meetings, and during one in February 1904, he held a prayer meeting for young people in New Qyay. He asked the young people to share what Jesus meant to them. A young lady called Florrie Evans, shared, "Rydw i'n caru Arglwydd Iesu Grist a'i holl galon." ("I love the Lord Jesus Christ with all of my heart").
The people there reported afterwards that the atmosphere was electric, with the Holy Spirit descending upon everyone in the room. Everyone committed their life to Christ. Jenkins followed this meeting up with many more. The Welsh revival had begun!
Evan Roberts (1878-1951)
News of these meetings spread, and before long other evangelists got involved and helped the revival become even bigger. One of these was Evan Roberts.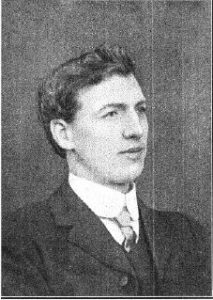 Evan was a Welsh evangelist who is known as one of the leaders of the Welsh revival. He too had experienced baptism in the Holy Spirit and wanted others to know Jesus the way he did. He began speaking at meetings about Jesus, and soon thousands of people flocked to hear him preach. Many became Christians.
He began speaking all over the country, where he encouraged believers to be baptised with the Holy Spirit. It is at this point that the Welsh revival made national news, with Evan becoming the most famous figure of the movement.
It was reported that everyone who went to a meeting came out changed, having given their lives to Christ. Even hardened drinking men and women joined in, converting to Christianity. The result was that the churches were full, and the pubs were empty. These people found freedom through their faith in Jesus and no longer needed alcohol.