RE:QUEST
A space for resources to help RE teachers and their students explore the Christian faith
"A huge resource to treasure."
Lat Blaylock, Editor, RE Today
We are delighted to share with you our library of resources. You can use the filter feature below to find topics most relevant to your curriculum.
Christian Responses to Poverty
All Christians care about people, particularly those who are suffering and living in poverty. As such they often get involved with charities that support struggling communities, regularly donating money to them. Indeed, many Christians give 10% of their income to the Church and/or charities.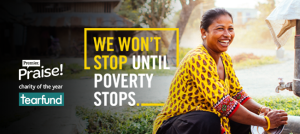 Listed below are just a few examples of the charities that Christians are involved in:
To find out about Christian teachings on poverty and why they believe it is important to help people click here.
Activity: Click on one of the above charities. Explain what they do, and how their actions connect to Christians teachings on poverty.