RE:QUEST
A space for resources to help RE teachers and their students explore the Christian faith
"A huge resource to treasure."
Lat Blaylock, Editor, RE Today
We are delighted to share with you our library of resources. You can use the filter feature below to find topics most relevant to your curriculum.
Christian Teachings on Racial Harmony
Racial harmony is a term that refers to when different races peacefully co-exist, living together happily. All Christians believe racial harmony is important and are completely against racism. This is because of what the Bible teaches and the example of Jesus. The following are just a few examples of teaching which support racial harmony: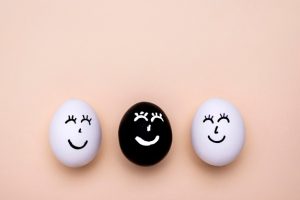 The Parable of the Good Samaritan teaches Christians that they should love and look after all people, regardless of their race. 'Love your neighbour as yourself.' Luke 10:27
The Golden Rule teaches Christians that they should treat others the same way that they want others to treat them.
'So God created human beings, making them to be like himself. He created them male and female.' Genesis 1:27 This shows all are created by God, therefore all are equal.
'A new command I give you: Love one another. As I have loved you, so you must love one another.' John 13:34
In the Old Testament laws, God repeatedly commands people to care for widows, orphans, and 'the foreigner in the land.' Zechariah 7:10
Paul taught: 'There is neither Jew nor Gentile, neither slave nor free, nor is there male and female, for you are all one in Christ Jesus.' Galatians 3:28 If you are a Christian all are accepted as equal, there is no difference between races.
Throughout the gospels, Jesus is shown treating people with agape love. This is the kind of love that is like God's for us: pure, sacrificial, and unconditional.
To learn about the work of Christians who have worked for racial harmony please click on one of the following:
Prejudice: to pre-judge, to hold biased opinions against someone without knowing them. Discrimination: to treat someone differently because of prejudice against them. Stereotype: to have a fixed belief about someone based on prejudiced ideas.