RE:QUEST
A space for resources to help RE teachers and their students explore the Christian faith
We are delighted to share with you our library of resources. You can use the filter feature below to find topics most relevant to your curriculum.
People: Desmond Tutu
A Christian working for racial harmony
Because racial harmony is such an important issue to Christians, many have worked to promote it across their communities. One example is Desmond Tutu.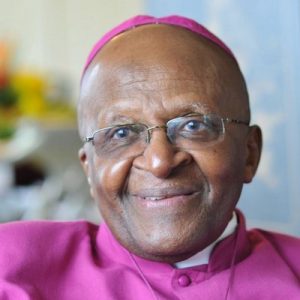 Some key facts about him include:
He was born in South Africa in 1931.
From 1985 to 1986, he was the first black Bishop of Johannesburg. Then from 1986 to 1996, he was the first black Archbishop of Cape Town.
He has worked to promote human rights and lobbied against apartheid laws, which severely discriminated against black people across South Africa.
In 1984 he received the Nobel Peace Prize for his role in the opposition to apartheid in South Africa.
He gave spiritual support and guidance to Nelson Mandela when Mandela became the country's first black president in 1994, recommending a policy of reconciliation when dealing with the hurts of the past.
He continues to campaign for racial harmony, teaching that all races are equal, regardless of the colour of their skin.
As a member of the United Nations, he campaigns for human rights on many issues, including poverty, Church reform, access to education, and healthcare for all across the world.
Desmond Tutu has devoted his life to promoting racial harmony because of his strong Christian faith. To read more about the teachings on which he bases his views of racial harmony, please click here.
To watch a short film about him, please click here.